Buying a Home in Maggie Valley
Buying a home can be a terrifying experience, especially if it is your first one. It is best to do your homework on the area. An area such as Wester North Carolina may take some extra research. Come prepared to ask questions about school systems, water supply, wildlife, and weather conditions. Smoky Mountain Retreat is here are a couple of ideas to assist making your experience less daunting.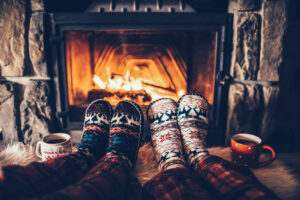 Be prepared to be patient. It takes time to find the home of your dreams.  It is not very often you stumble upon the house you want on the first day of looking. If you have a deadline for starting a new job, know you may need to allow for extra time. Sometimes your closing time frame is not exactly what you would like.  Therefore, you would need to set up a temporary location until you are able to close on your property. In order to be most proactive, select a lender before you start looking. You will be able to find out what amount you are going to be pre-approved for giving you the opportunity to make an offer at the moment you you're your home.  In a seller's market, such as Western North Carolina, timing is everything. Real estate tends to move very quickly in the Maggie Valley and Waynesville area.
Put aside time to meet with your Smoky Mountain Retreat agent. This way you will have ample time to ask all of the questions you may have about any of our properties. Here at Smoky Mountain Retreat our agents go the extra mile to make your home buying a pleasant experience.
Once you and your agent have a good relationship going, you should start paying specific attention to the different types of property in the area. Ask yourself, "What is my driveway going to look like in the winter when there are 6" of snow on the ground?" or "Does this development provide road maintenance in the winter?" or "Can I build a house on this side of the mountain?" These mountains are beautiful but can be a little difficult to travel when the elements of weather come together. Check with you Homeowner's Association to see when your fees will be charged.  Will it be weekly, monthly or yearly? Don't forget to ask how much those fees are.
Remember that occasionally sellers will take a low offer if they can close sooner. That's why it is best to have all of your ducks in a row. When you make an offer consider the amount of time of inspection, how much time will be needed for closing, and any due diligence given up front or before closing. Buyers have to been known to write a personal letter to the seller to make a personal connection. It is an added touch that goes a long way when you are in the running for a house.  In Western North Carolina the average time frame for due diligence is between 30-45 days.  With closing being around 60.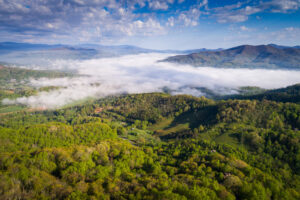 Navigating through the offer and counter-offer period can be wearing. Your agent should be able to assist by taking on the brunt of the stress with his experience and expertise. Do not let the pressure wear you down or you may regret your decision later on in life.  Remember, your agent is your best friend at this time.
In the end, once your final offer has been made and accepted, the buyer should do an inspection of the house during the period of due diligence. Radon is typically higher in Western North Carolina, so that is definitely a concern. A couple other inspections include pest, home, septic, and water quality. There are more extensive inspections along the lines of mold and mildew, but these are typically less common. The buyer's agent should have the resources to contact the appropriate people for these inspections.
Smoky Mountain Retreat is here to take the time to make your real estate investment in the Maggie Valley and Waynesville area as easy as possible.  When you work with us, we can help you find your dream home.