Cabins for Sale in Maggie Valley
When you are looking into cabins for sale in Maggie Valley, remember fall make everything look more stunning.  Fall in the Western North Carolina region is one of the most beautiful times of the year. If you have ever come for a visit during autumn, then you know what we are talking about.  Many folks come for a visit, and over their weekend begin diving into what cabins are for sale.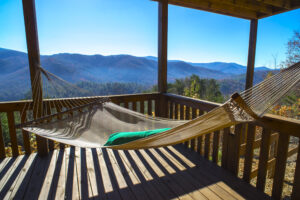 Early October to November brings many tourists to the area. The trees become bright and vibrant with an array of yellow, oranges and reds. Hikers and leaf-lookers flock to the mountains to catch a glimpse of the miles of beauty available from the Blue Ridge Parkway or the Smoky Mountain Forest. It is easy to fall in love with the area when you are cuddled up by a beautiful fire in a rustic cabin.
There are several factors to consider when you begin your research into buying a log cabin in the Maggie Valley or Waynesville area. First, what is your budget? Whether you are in the market to purchase a vacation rental, a second home or a permanent home, make sure you know what you can afford.
There are several factors to take into account when you are working on a budget. Of course, there is the first expense of a down payment.  Past that you will need to think about the monthly cost of owning your cabin. The most important of these being property tax and insurance. If you are utilizing your cabin as a vacation rental then you need to think about the monthly expenses of water, electricity and wi-fi. Also, you'll have the expenses of hiring someone to handle routine maintenance like, gardening, painting/staining, and so one.  Don't let these expenses deter you.  Owing a cabin in Smoky Mountain Retreat is a pleasant experience you will be able to enjoy for years to come.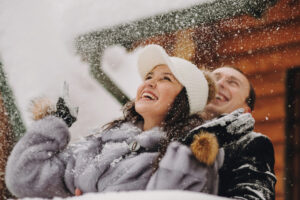 One thing to consider when you are buying a cabin in Maggie Valley or Waynesville is that many lending institutions charge higher rates on a second home than on your principal home. This is more often the case if you are purchasing the residence to put on the vacation rental market. It's not that much higher, but it is something you will need to disclose to the bank. Make sure your income is able to cover the monthly expenses of the establishment.  Many times, your rental fees will be able to cover this.  However, make sure you can cover your monthly expenses in the slow periods.
Once you have gone through the process of getting pre-approved, you will need to start thinking about insurance.  You may run into the problem of your regular insurance company not covering a second home. However, there are many insurance companies in Haywood County who will gladly help cover you. Just ask us at Smoky Mountain Retreat.  We have been doing this for years now and have an excellent rapport with several insurance companies in the area.
Another preliminary cost will be getting the utilities set up in your name. You will have to think about placing deposits for water or sewage, cable or satellite, electricity, and trash removal.  If you choose not to pay for trash removal, make sure your outside trash container is bear proof. When you are living in the mountains there is always the probability you will come across a bear at some point.  If your trash containers are not bear proof then you will have the hassle of not only cleaning up after a bear, but also run the risk of the bear returning. Bear proof is best!
As with any home you purchase, your cabin will have property taxes. Make sure you know whether you would like your taxes escrowed through your mortgage or you would like to pay them yourself. One difference if you are using your cabin as a rental be aware of tangible property taxes.  This means you will have to pay taxes on the contents of your cabin. Because you will be running a small business through your cabin this tax is required.
It may seem a little overwhelming when you first start looking into buying a cabin in Maggie Valley or Waynesville area.  Smoky Mountain Retreat is a well organized area, and we can assist with any question you may have.  Let us take some of the stress out of buying your cabin. Remember the reasons you have decided to purchase in the Smoky Mountains.  There is so much beauty to see and many outdoor activities to enjoy.  There is never a dull season up here.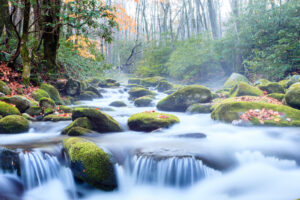 .